Sorry, We're closed
---
Thank you for your loyalty. We hope to see you at another Freebirds restaurant.
About

Freebirds

Village at Greenwich
---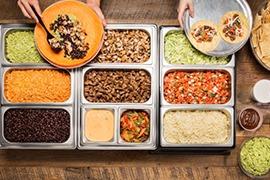 Freebirds Village at Greenwich is a fast-casual restaurant with a personal approach to serving fresh, made to order burritos, tacos, nachos, quesadillas, burrito bowls and salads. There are no freezers in our kitchens. We provide a great-tasting meal from the freshest ingredients possible prepared by our passionate Tribe members every day.
Amenities at this Restaurant
Online Ordering, Catering, Wifi Available